worthing leisure centre
From the beginning in 1972
In 1968 Worthing Borough Council approved the plans by Mr Frank Morris, the Borough's Architect to build a sports centre at West Park at a cost of over £300k.  On the 15th July 1972, the centre was opened by the then Mayor, Councillor A E Dunning and attracted 5,000 people to come and see what this long awaited centre was all about……fast forward 50 years, South Downs Leisure is absolutely delighted to be running this centre.
We hope you enjoy reading news articles from newspapers, hearing about what happened on the day of the opening on the 15th July 1972, interviews with Margaret, Sandra and Derek and hearing how our Chief Executive remembers his first days back in 2002.
Special thanks to everyone who has kindly helped us in the making of this page including Worthing Herald and  The Argus.
The Worthing & District Sports Advisory Council
The aim of Worthing and District Sports Advisory Council was to provide a sounding board for local sports opinion, also a forum for representativies of the the local authority and members of sports bodies to plan for sports and recreation in the community.
Read The Worthing & District Sports Advisory Council booklet 1971/2 (pdf)
A message from the Mayor of Worthing, Alderman S. M. Knight, J.P (1971) 
"Good Luck to everyone who will enjoy the facilities which are being provided"
Thanks to Derek Webb for usage of this book.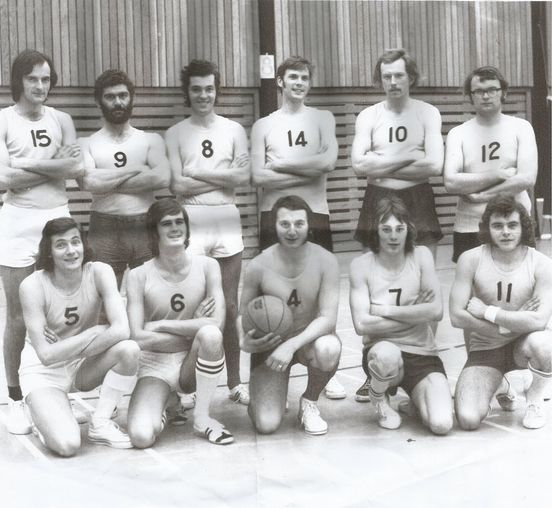 Worthing Spartans Basketball (1972)
Left to right: back row, A N Other, Alan (Aussie) Stringer, Dick Hazelden, Colin Smith, the late Trevor Passmore of Church Farm RIP, A N Other. Front row: Dennis Cochran, Brian George, Bob Cantle, Alan Luke, Dave Andrews.
We were coached by the Manager of the centre, Dave Fisher.
Image kindly supplied by Dennis Cochran.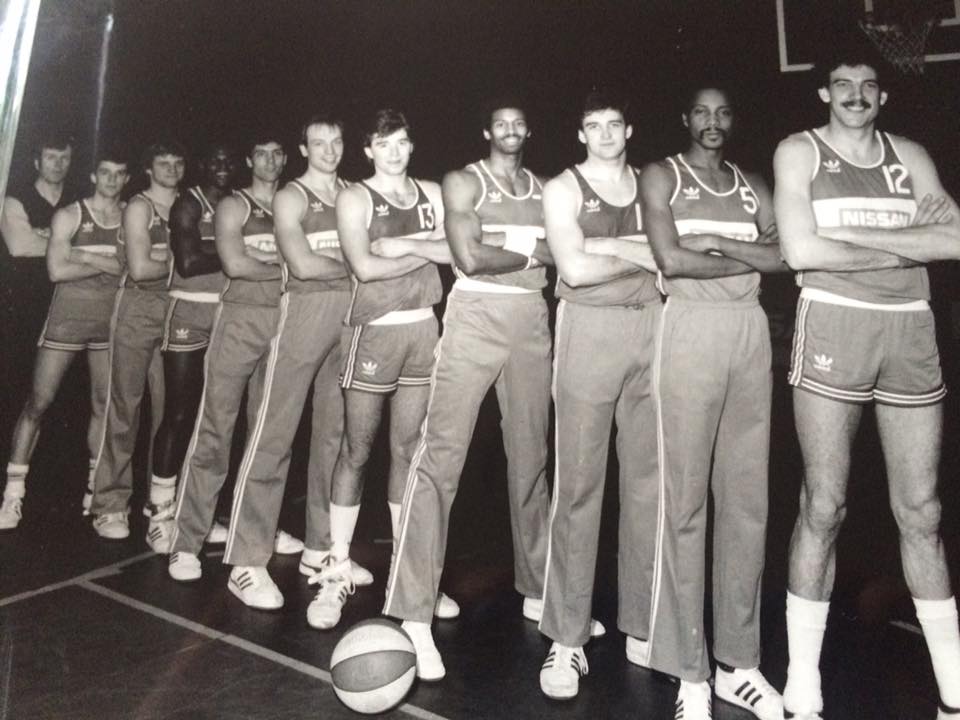 Worthing Bears Basketball Team (1984/85)
Image kindly supplied by Dennis Cochran.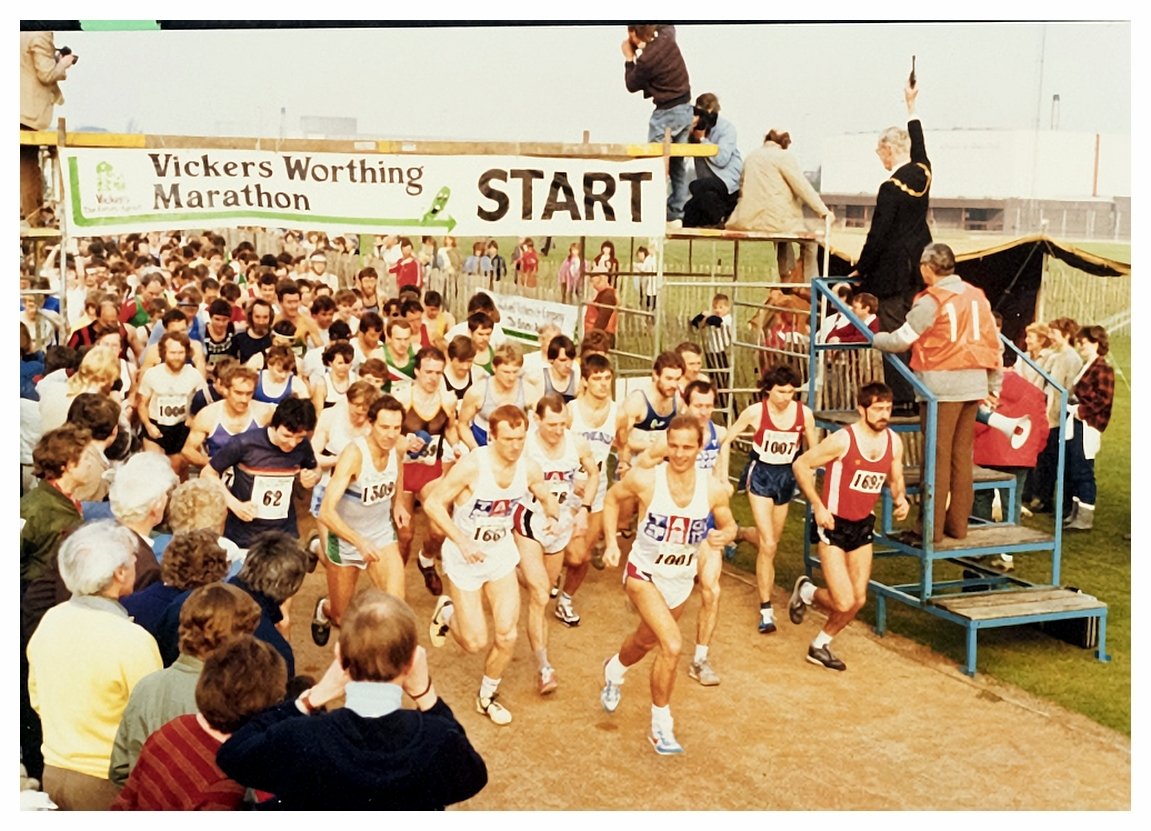 From Mr Alf Regis, the start of the Worthing Marathon in 1984
Image kindly supplied by Dennis Cochran.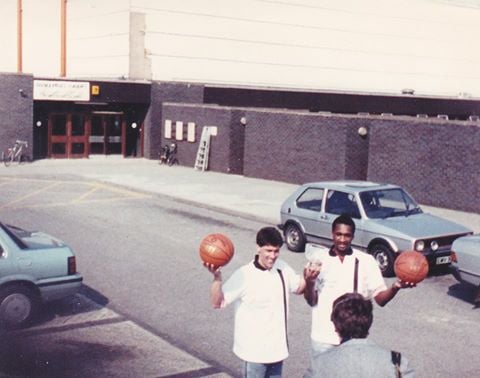 Worthing Bears legends the late Billy Hungrecker and Dale Shackleford, Worthing Sports Centre, 1985.
Image kindly supplied by Dennis Cochran.
FIELD PLACE MANOR HOUSE & BARNS
A Grand Manor House dating back to the 18th Century
Field Place Manor House and Barns is a fine example of an 18th Century English Country House and has a unique and tranquil atmosphere, which has been created by generations of well known Worthing families.
Evidence of history and development can be seen in the present Manor House, which contains beautiful Jacobean oak paneling and carved fireplaces. The splendid carvings in the Oak Room, which is now used for meetings and corporate hire, depict the Cooke family, who lived in the house for over 300 years
1700's
After the Cooke family the Westbrooke-Richardsons owned the house before passing it on to the Henty family during the mid to late 1700's. The Hentys were a very successful farming family who used some of their wealth to upgrade the house into a fine Georgian residence; they are responsible for the present house frontage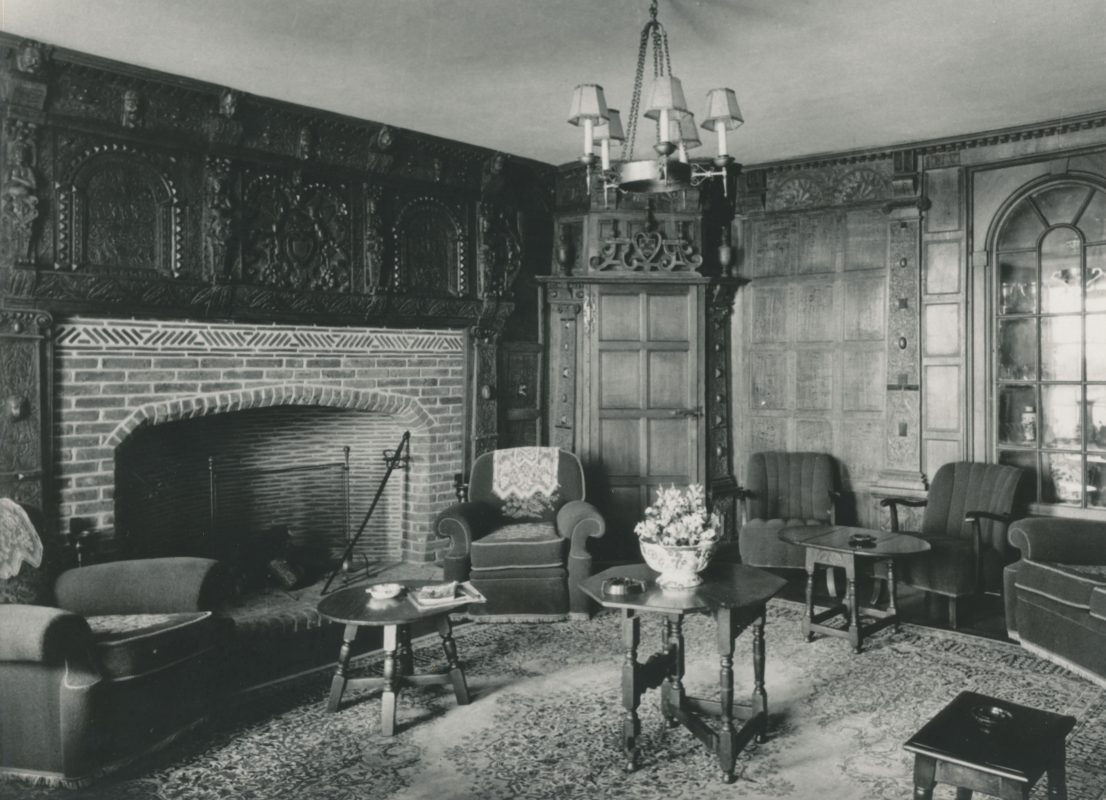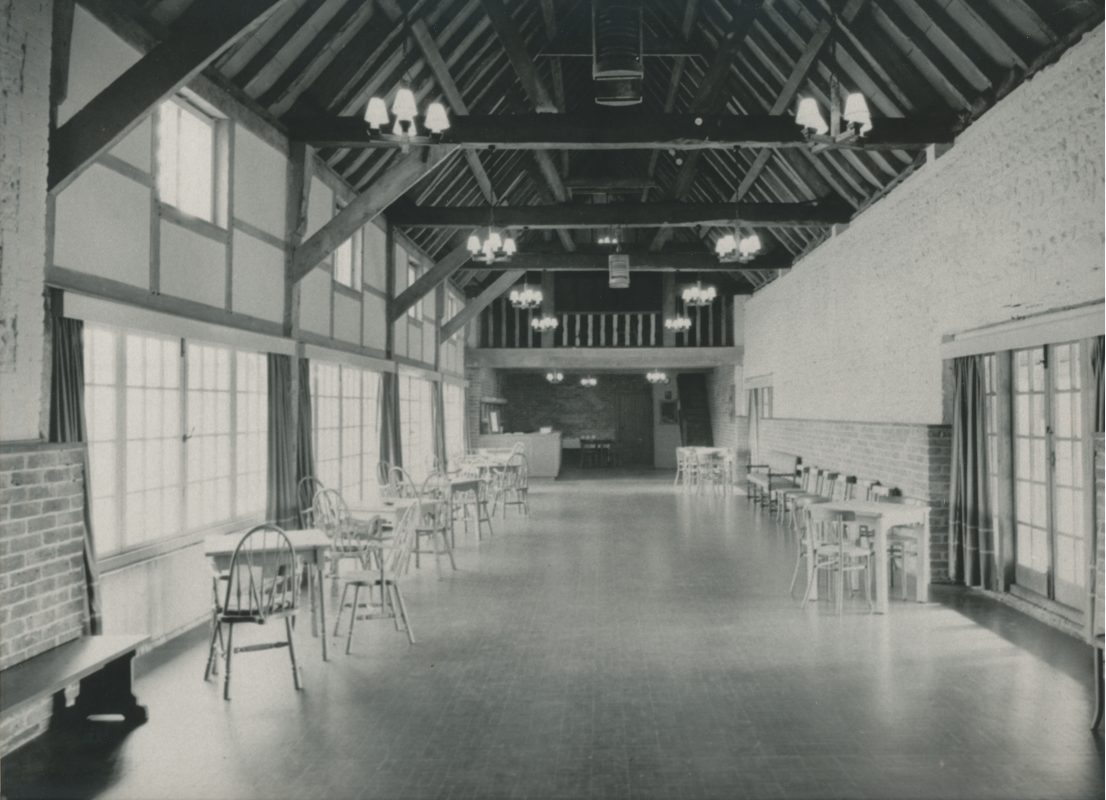 1800's
During the agricultural depression the Hentys' revenue declined and Thomas Henty, the younger son of Sarah and Thomas, began to write from Field Place to his business contacts in Australia, to enquire about land and prospects there for his family. Eventually, after much planning, Thomas set sail in 1828 with his wife Frances Elizabeth, their children, George, James, Charles, Edward, Jane, William, John, Stephen and Francis. They took with them a flock of Merino sheep, agricultural equipment and staff.
On arrival in Australia the family found life very hard but eventually found success in banking, farming, politics and business. The youngest son of the family, Francis later built a house in 1876 called Field Place in Victoria which still stands today
Early 1900's
Towards the end of the 19th century, the house was occupied by Col E W Margerson who also owned Findon Place. In 1909 Alfred Bates purchased Field Place Manor House and spent £250,000 on renovations including the installation of an underground electrical supply. When Bates died in 1945 the Manor House was changed to the Manor Country Club. During the second World War the Manor House and surrounding area was used by the RAF to test early radar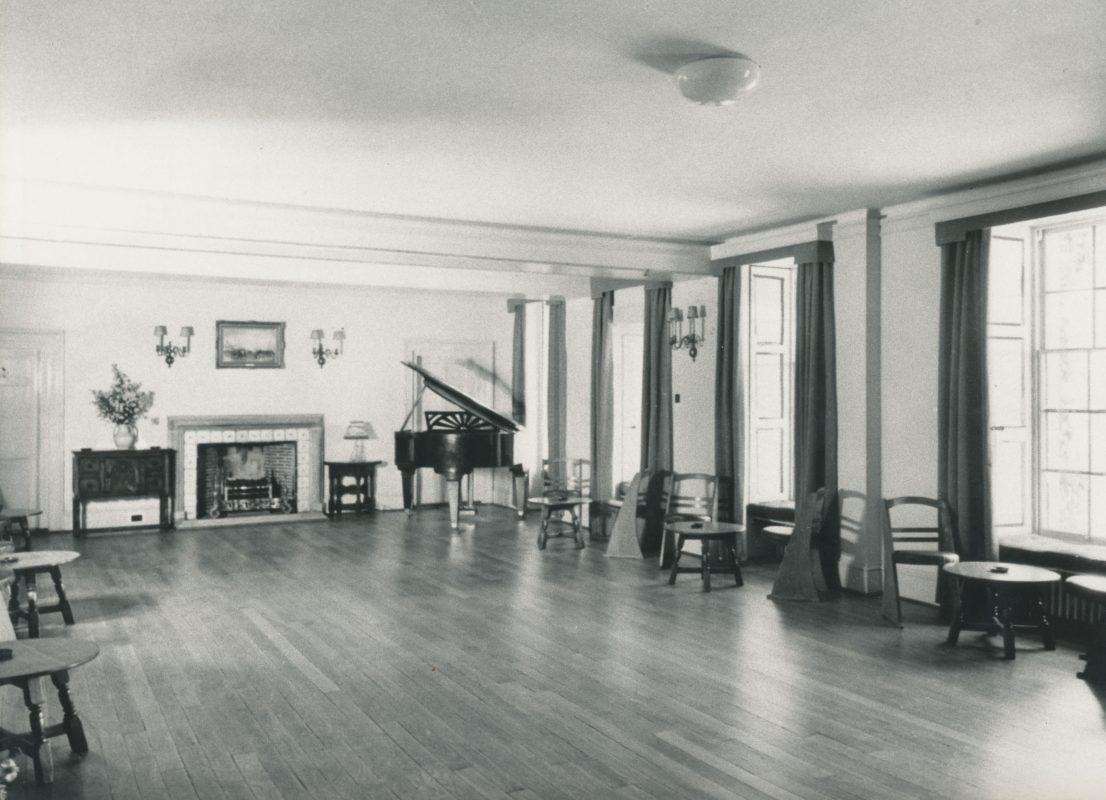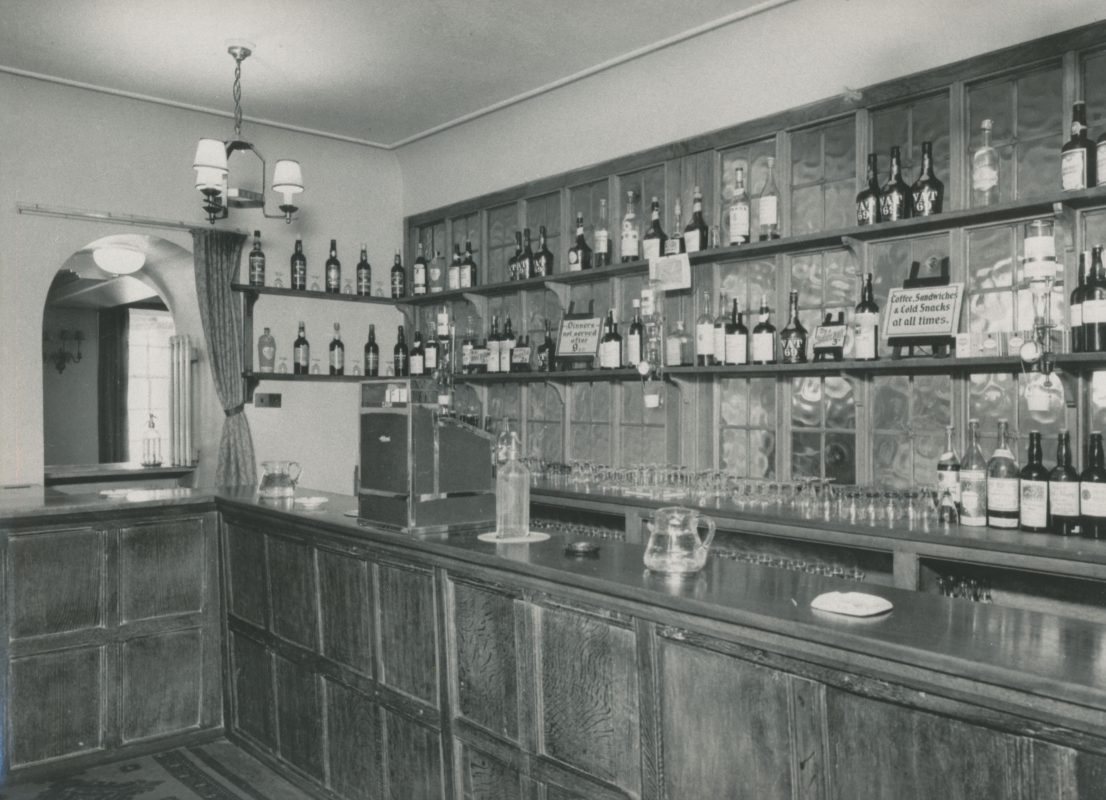 Late 1900's
There has been much talk that there is still is a network of tunnels under Field Place. The Radar Reunion people would return each year after the war and chat about tunnels as long as six miles. Before D Day, the underground tunnels stored 500 Harley Davidsons before they were sent over to France. One report shows that a Mr John Hammersley had played in the tunnels as a boy in the 1950's.
The tunnels entrance was unfortunately blocked, even to this day we are not sure the whereabouts of the main entrance. Records are protected by the 73 year secrecy rule.
The house then became Flamingo Country Club before the house was bought by Worthing Borough Council in 1956 for £17,500.
Improvements were made; the original flint barn dated 1773 was refurbished and was reopened in 1988 as an ideal venue for wedding receptions, seminars, plays and dances. The Manor House was then refurbished in 1989 and this revealed much of the original paneling and stone work.
SPLASHPOINT LEISURE CENTRE
Worthing's newest swimming pool.  A 25 metre, 6 lane competition pool, a combined learner/diving pool and an indoor leisure pool with flume opened in 2013 costing £18m.
Given the name Splashpoint Leisure Centre following the "Name the pool competition" in 2012 by Caitlin aged 8 years and Lois Hedger 6 years old from Durrington School.  Both children were very excited to see the name transformed into a logo and were presented with prizes from the then Mayor Charles James, his wife Pauline and the Leader of Worthing Council Paul Yallop.

The Opening of Splashpoint Leisure Centre
Paralympian Ellie Simmonds OBE officially opened Splashpoint Leisure Centre on Thursday 20th June 2013.
Some interesting Press Releases regarding the build
May 2011
New pool has movable floor
The Amateur Swimming Association (ASA) has awarded Worthing Council a grant of £30,000 towards the development of Worthing's new £18M swimming pool complex.
The money will be used to install a flexible floor in the main pool allowing the depth to be changed by as much as 2 metres. This means that for the first time in Worthing, major competitions can be held, including water polo.
Duncan Anderson, leisure facilities general manager, responsible for putting the bid to the ASA together, said:
"We are entering a really exciting time for leisure in Worthing and the new state of the art facilities will create more opportunity at all levels of the sport from beginners to elite competitors. I would like to thank Worthing Swimming Club and the ASA for their help with putting the bid together."
David Sparkes, chief executive officer of the Amateur Swimming Association, adds:
"I would like to offer my congratulations to Worthing council on getting this award. The new pool will make a real contribution towards creating sporting opportunities in every community."
The building works on the new pool are planned to start during May with a planned opening in the spring of 2013. Meanwhile it is 'business as usual' at the town's Aquarena pool next door!
June 2010
New pool planning application registered
The planning application for replacing Worthing's ageing Aquarena swimming pool has now been received from Wilkinson Eyre, the Architects for the new pool.
The Planning Committee is to likely consider the application in September but this yet is to be confirmed.
The new pool complex will include a six lane, 25 metre competition pool, a combined learner/diving pool with one and three metre boards, indoor leisure pool with flume, outdoor waters, a health and fitness centre, café and flexible studio space for other activities.
The same amount of parking will be provided for the new pool as currently exists at the Aquarena.  The parking at Beach House Grounds will be made bigger and enhanced as part of the project.  Beach House Grounds will also have additional landscaping to improve the setting of this historic building.
Council Leader Paul Yallop says:
"This is a positive step towards Worthing getting a brand new pool.  The bold, exciting design will contribute significantly towards the regeneration of this area and help meet the Masterplan aim of creating an active and vibrant seafront.  I look forward to the time when we see the work starting on site hopefully in April next year with an anticipated completion in February 2013."
September 2009
Worthing's £17M pool could look like the designs below according to the winner of the Royal Institute of British Architects (RIBA) design competition, Wilkinson Eyre.
Award winning London based architect firm – Wilkinson Eyre – beat off 109 expressions of interest received after the RIBA ran an international competition to design 'a new swimming complex for Worthing which would be a first class leisure facility for the town and be a landmark building demonstrating civic pride and status' to replace Worthing's ageing 1960's Aquarena.
Six teams were shortlisted to prepare concept designs – in response to a design brief – which were whittled down to two; Wilkinson Eyre of London and Feilden Clegg Bradley Studios based in Bath. The four other teams competing for this commission were: Allford Hall Monaghan Morris, London; Thomas Heatherwick, London with Saville Jones, Worthing; Pringle Richards Sharratt, London; and Ian Simpson Architects, London.
Plans for the new pool complex feature an 8 lane 25 metre pool, a combined learner/diving pool, indoor leisure pools, with rapids and flumes, and an outdoor water, a health and fitness centre, café, crèche and flexible space for other activities although the precise details of the final specification will be developed as part of the design and costing process

Proposal Plans and applications
Proposal: – Application under Regulation 3 for the construction of new swimming and health and fitness facilities for the public of Worthing. The facilities will include a cafe, competition pool, diving/learner pool, leisure pools with wet changing areas, a health and fitness suite with dry changing facilities, and flexible studio spaces and ancillary support spaces, provision of additional 72 surface car parking spaces and alterations to access.
Reference:  Adur and Worthing Council's
Worthing Aquarena
The 1960's swimming pool closed the doors in April 2013 ready for the new swimming pool – Splashpoint Leisure Centre.