Advertising & Sponsorship
Why advertise at South Downs Leisure
Advertising with South Downs Leisure is a great way for your company to reach a wider audience.  We understand the importance and strive to connect our customers in the community.
With packages starting from only £25.00 per month.
Main benefits
Your brand exposed to a footfall of up to 1.9 million+ people per year.
Share in the success of a local community leisure group.
Join a pro-active forward thinking group.
Specifically target your brand to selected audience types.
Achieve positive brand alignment and reap the rewards
9 centres to choose from.
Traditional and digital packages available.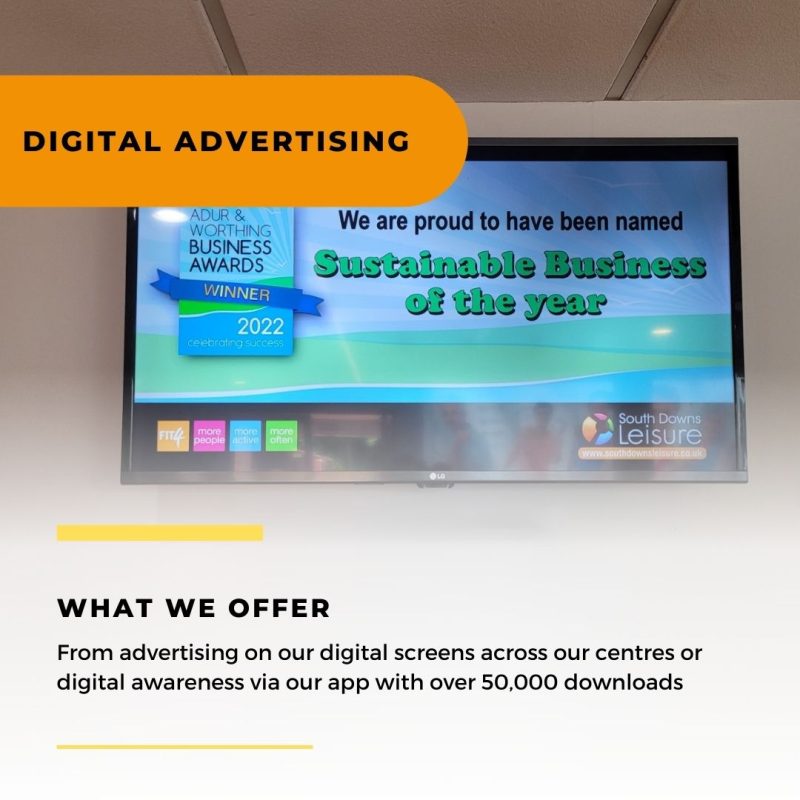 Leave us a few details and we'll be in touch!