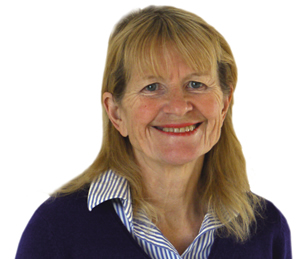 Christine moved down to Hove from Cheshire with her husband in 2017, to what she thought would be somewhere that doesn't snow and a warmer and sunnier climate.
With 18 years of executive experience in the NHS and 8 years of non executive volunteering in the charitable sector, Christine brings to the board considerable experience in governance, risk management, marketing and financial management as well as familiarity of working with commissioners of healthcare and clinical commissioning groups.
In 2014 Christine became a founder Trustee of a Charitable Leisure Trust called Everybody Sport and stepped down from this post in May 2018.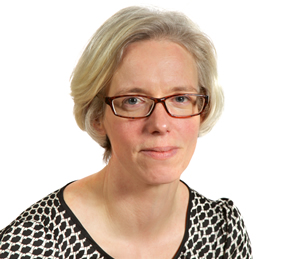 I relocated to Worthing from London via Brighton nearly 10 years ago. I have a range of professional experience across private and public sectors having spent the early part of my career in the investment management industry.
I am currently studying towards qualifying as a Chartered Secretary and bringing up a young family.
I am an active FIT4 member and am passionate about the positive impact that sport and exercise can have on people of all ages and backgrounds.
I am delighted to have been appointed as a trustee of the South Downs Leisure Trust and look forward to helping the Trust play its part in the on-going development of Worthing as a great place to live, work and visit.
Hobbies:
Attending FIT4 classes, cooking and planning holidays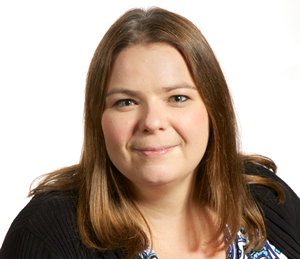 Gillian qualified as a Chartered Certified account (ACCA) in December 2010.
For the last four years Gillian has worked as Head of Finance (HOF) for a la carte healthcare limited (ALC Health), an international private medical insurance company based in Steyning. She has various duties and responsibilities but her favourite is strategic planning and the budgeting and cash flow planning which supports that.
Prior to working for ALC Health, Gillian has worked for various different manufacturing companies in West Sussex and apart from her finance duties has been responsible for HR and IT software training.
Gillian loves Excel… so if you ever have an Excel question or conundrum, don't hesitate to ask!
Gillian has previously been Treasurer for Worthing Music and Arts Festival, and since stepping down in 2012, she has continued to examine their charity accounts.
Hobbies:
Gillian is a member of Worthing Musical Comedy Society and JuSSt Voices (a local choir).
She also helps Raw Energy Pursuits who put on Triathlons, Open Water Swims, and Running events in the West Sussex area.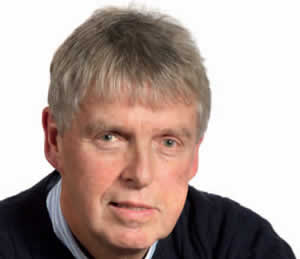 Until retiring I worked for a central government department providing a range of consultancy support for statutory and voluntary organisations across England covering organisational and change management reviews, support for regeneration initiatives, neighbourhood management, housing, partnership development, decentralisation of services and empowering local communities.
Prior to this I was the Director for East Brighton New Deal for Communities and before this Assistant Director Housing Services for Brighton & Hove.
In a voluntary capacity, I have been a steering group member for the Joseph Rowntree Foundation on their research programmes on neighbourhoods and governance. I have also been a Trustee on the board of a number of organisation's including Brighton Housing
Trust, a youth club in East Brighton, the Hastings & St Leonards Foreshore Trust and up until moving to Worthing (2012) was a Trustee of ZAP Arts.
Hobbies:
Mountain biking, watersports, golfing (or at least going to the golf course) and a FIT4 member as well as enjoying the local cinemas and restaurants!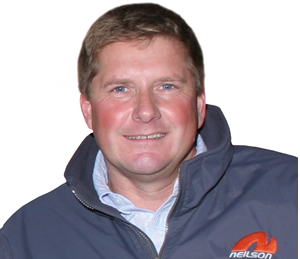 Following a degree in Civil Engineering from Lancaster University, Pete never used his academic training directly. His first 'job' was as Athletic Union President; a sabbatical role within the Student Union, focusing on delivering and supporting high performance sports teams, along with entry level Clubs. This taste for sporting administration lead Pete to pursue a career initially as a watersports instructor, following some of his passions in life.
Instructional and managerial roles in France, Greece and Turkey led to an office based job with Falcon Sailing, part of the publicly listed Owners Aboad Group (OAG) where Pete eventually found himself based at their central London HQ.
Read More
The business survived the economic storms of the 90's to establish the then Sovereign Sailing as a leading water based activity holiday company. 1994 saw the company leave the arms of OAG and the addition of land-based activities to the programme led to a rebrand and a relocation to its current home in Brighton – where Neilson Active Holidays was founded.
With a trophy cupboard full of travel and training awards Neilson now employs over 1,000 staff across Europe and is the leading active holiday company in the UK, working with numerous sporting governing bodies delivering professional instruction and coaching at all levels across a wide range of sports.
1999 saw the launch of its summer Beachclubs and a move into hospitality management. With 12 hotels now under Neilson management it has raised the standard of hospitality delivery across the sector and the addition of its popular children's clubs and luxury spas makes it a natural choice for active families.
A management led buy out supported by a leading private equity partner sees the business in private hands once again and perfectly placed to capitalize on the growing interest in active breaks. Pete decided to step down from day-today working last year and now supports the business as an NED and engages as a consultant with some leisure based businesses.
In 2015 Pete was awarded an Honary Doctorate in Business from Solent University and works with Brighton University in delivering business focus to its Leisure and Travel Degree sturdents
Pete is still and active participant and is regularly out on the south downs on his mountain bike, or afloat on his racing yacht based in Brighton Marina, campaigning at regattas in Cowes or further afield. He has some silverware on the shelf too!
Pete, a Brighton resident for over 25 years, has also been involved with a number of local charities and groups, with diverse interests from RNLI Chairman & Brighton Marina Yacht Club Commodore to Brighton Festival Fringe director. He was a founding director of the MDHub a local peer to peer business forum, which brings together a wide range of Sussex businesses and leaders. His current focus remains with the East Brighton Trust (EBT) which carried on the great work he was involved with as part of the Government lead New Deal for Communities project within Brighton. EBT contributes to a number of local groups and schools; and more recently has bought a local pub, which will be the first inner city community pub – The Bevy
Pete is now 57 years of age and still has a lot to offer the local business and community sectors, his only regret is that 24 hours in a day just doesn't seem enough!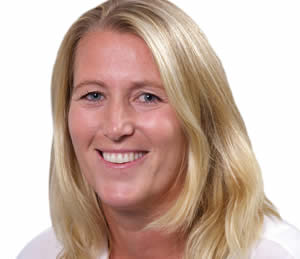 I would like to introduce myself as I have recently been voted to act as the staff representative on the board of trustees.
I have worked in leisure for more than 30 years. On leaving college I worked for two consecutive summers with Camp America & travelled the east coast of America. I then spent a couple of years with the Littlehampton Swimming Centre as a lifeguard and swimming teacher. After this I moved to the Metropole Hotel in Brighton and was employed as a supervisor of their swimming and health club. Since this time I have been variously employed by Worthing Leisure as a receptionist, fitness advisor, group exercise instructor and then as a fitness & sales manager across sites.
I have undertaken many studies during this period and studied for two years as a Sports Therapist and more recently completed a Business Management course and a certificate in Human Resource
I am currently employed as the Facility Manager at Splashpoint Leisure Centre and always endeavour to keep my skills and industry knowledge up to date as I'm interested in future development within South Downs Leisure.
Hobbies:
As my children are now grown up I have more spare time and have committed to more training courses. I also enjoy walking,swimming and going to the gym. I like to travel both at home and abroad & I'm looking forward to more short breaks this year.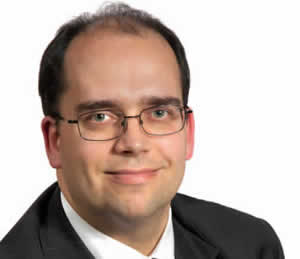 Kris has over 20 years of experience in the tourism and hospitality industries. Besides working for tour operators, restaurants, and hotels, he has also taught at universities and colleges on the respective subjects. For a number of years now Kris has assisted many organisations as a management consultant.
Having lived an adventurous life in Thailand, the USA, Ireland and Australia, he and his family settled in Worthing where he is a Rotary Club member and actively supports charities such as the Neuroblastoma Children's Cancer Alliance UK.
Hobbies:
Swimming, sailing, photography.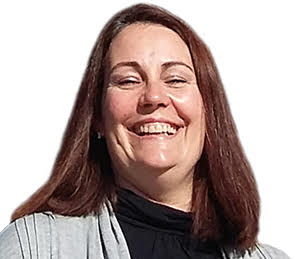 A registered nurse for over 20 years, she trained at the Royal Free in London and at Brighton University, Sharon also spent five years with Sussex Ambulance Service and currently is a Case Manager with the East Worthing Proactive Care team.
As well as her vast experience in health and care in the community, Sharon is an advocate of our brand and believes in its success having followed the companies progress over the years, Sharon said; "I've watched the development of South Downs Leisure with enthusiasm. I have seen an active improvement to all the centres and aware of the the unrivalled programme of activities in a modern, welcoming environment. I am proud to be a resident of our town with our fantastic facilities on offer."
Hobbies:
Sharon plays hockey and she's a keen runner, having completed the Great South Run several times and the Cardiff Half Marathon. The sporting influence extends to her three children, all keen swimmers, gymnasts, hockey and netball players, AND users of South Downs Leisure facilities.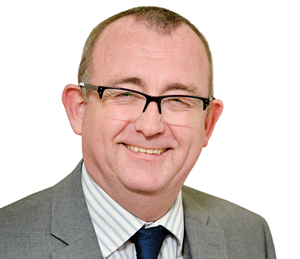 I have lived and worked in the Worthing area for over 10 years and work as a Retail Manager. My job enables me to make a positive contribution to the area through supporting local charities, schools and business initiatives.
In May 2015 I was elected as a Borough Councillor for Castle Ward in Worthing. I sit on the Joint Governance and The Licensing Committees which I find interesting and rewarding, so being a trustee for South Downs Leisure fits in with my plan to be an effective member of the community and be instrumental in improving Worthing as a place to live, work and play.
As a married man with strong family values it is important to me that all areas of our town are desirable and safe for my wife, children and grandchildren as well as the residents of the community I serve.
It will be as honour to serve as a trustee for South Downs Leisure as the Health and wellbeing of residents is very important to me as more wife and daughters all work in various areas of the health and care sectors.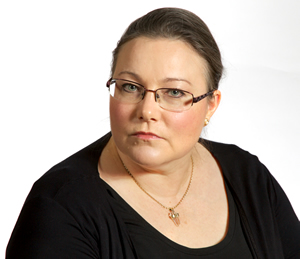 Joanne Lawrence-Hall is a native of Sussex and has lived in Worthing for the past twenty-eight years. After graduating from the University of Oxford, she trained as a Solicitor in the City of London and has spent her career in the Cities of London and Westminster. She specialises in employment law and has many years' experience of advising employers particularly in the charitable sector.
She is a Freeman of the City of London and a Trustee of a grant giving Trust which assists students of the performing arts.
Hobbies:
Attending Lyric Theatre and art galleries, music and reading.