Exercise Referral Programme
Get healthier and active today
Our exercise referral programme is a great way for anyone who is currently inactive and also has a long term health condition, injury, recovering from an operation or needing to get back in to fitness.
We can even help if you suffer from high blood pressure, diabetes, asthma, arthritis, obesity, depression, osteoporosis and many more.
MEET THE TEAM
Jo and Emma very much look forward to welcoming you to South Downs Leisure Exercise Referral scheme.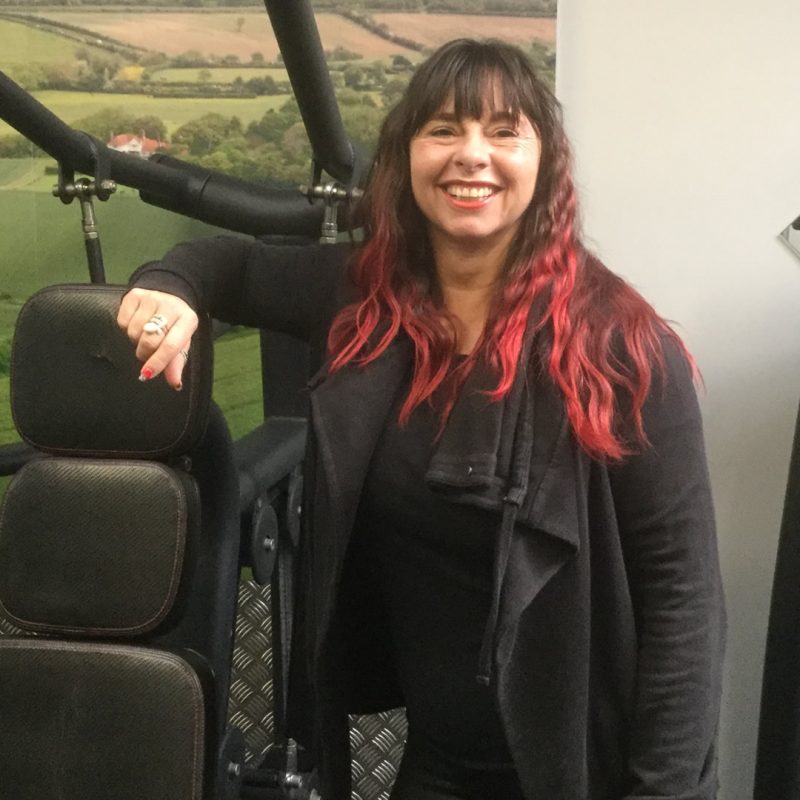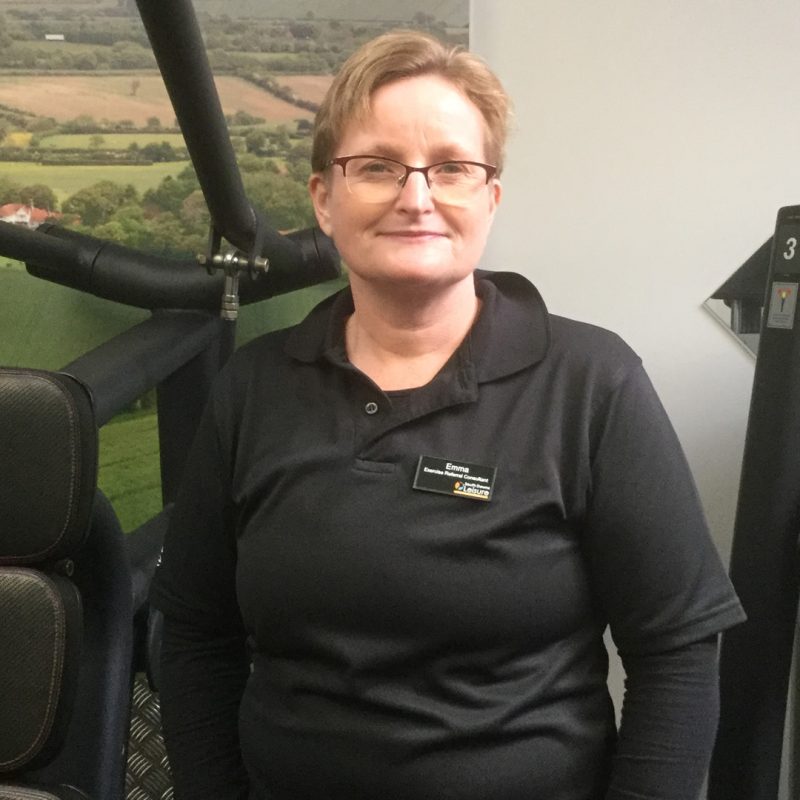 How can it help you?
If you live within the Worthing and Adur areas and suffer from any of the following conditions?








Mild to moderate mental health conditions


Osteoarthritis/Rheomatoid arthritis






Unhealthy Weight (BMI > 28)
Enjoyable activities to suit you
Our highly experienced Exercise Referral Consultants, Jo and Emma are ready to get you started with a your unique fitness programme.
The programme
The Exercise Referral scheme will run for 12 consecutive weeks at either Southwick Leisure Centre, Lancing Manor Leisure Centre, Splashpoint Leisure Centre or Worthing Leisure Centre.
WHAT WE DO?
We provide support, guidance and encouragement from our Exercise Referral Consultants.
An exercise programme will be prescribed to assist with your current condition.
Our programme runs weekly
Help to improve your physical and mental wellbeing and to increase your physical activity levels.
Make new friends
HOW TO JOIN THE EXERCISE REFERRAL SCHEME
To get started please speak to your local health centre eg doctors, hospital or Health Professional about being referred on to our Exercise Referral scheme. 
If you are eligible, you will be referred to us.  We do not accpet self referrals.
COST
£42.00 per month.  At the end of the programme there will be no No Joining Fee if you would like to continue with South Downs Leisure.
HOW TO CONTACT US
Email us at exercisereferral@southdownsleisure.co.uk or give us a call on 01903 905050
ONLINE REFERRAL FORM
To be completed by Health Professionals only
Important Information
Exercise Referral Scheme Terms and Conditions
This agreement commences once you have indicated your acceptance in the declaration section of the sign-up process.
You must be committed to making a long-term lifestyle change and be ready to start a programme of physical activity.
The Exercise Referral programme runs for 12 consecutive weeks. By signing this contract, you agree to attending a minimum of two exercise sessions per week.
This referral form is valid for one month from when it is signed by the medical professional (unless there are significant changes in your health status – in this instance a new referral form will need to be completed).
Customers must be 18+ to take part in the exercise referral scheme.
To take part in the exercise referral scheme customers must be referred by a medical professional who has determined that participation in exercise would be appropriate and safe. Self-referrals are not accepted.
Before a consultation with the Exercise Referral Consultant can take place, a signed and completed referral form must be received. If the referral form is incomplete or unsigned it will be returned to the medical professional for completion.
To be eligible for the exercise referral scheme the customer must meet the criteria as shown overleaf. As stated, to be eligible the customer must be inactive AND have a current health condition/injury.
The Exercise Referral Consultant reserves the right to decline eligibility to the scheme if, in their professional opinion they believe that the scheme would not be appropriate or safe for the customer to participate in.
The customer will not be eligible to take part in the scheme if they have selected any of the contraindications to physical activity which falls beyond the Exercise Referral consultants' scope of practice (as shown overleaf).
Referral forms must be completed honestly and not knowingly falsified to gain acceptance on to the scheme where it may otherwise have been refused. South Downs Leisure reserves the right to terminate the membership at their discretion should it become apparent that this has occurred.
At the initial consultation the customer must ensure that they have a full list of current medications being taken.
The Exercise Referral Consultant must be informed immediately if there is any change to the customers health. Fit4 or its staff cannot be held responsible for any injury/death which may occur as a result of omission or false information.
The customer will be responsible for monitoring their own responses during exercise and will inform the Exercise Referral Consultant immediately of any new or unusual symptoms, changes in medication and results of any investigations or treatment.
The exercise referral scheme will run for 12 consecutive weeks. Membership may only be frozen upon medical recommendation, inclusive of pregnancy. Membership will be put on hold from the date of receipt of supporting documentation only. Memberships may be frozen for up to 3 months, a membership will be automatically cancelled once this time period is exceeded. To be reinstated on the Exercise Referral scheme the customer will need a new referral form completed by their GP or Social Prescriber.
Upon completion of the 12 week exercise referral scheme the customer will not be required to pay a joining fee and may be eligible to a reduced membership fee.
Completion of the 12 week exercise referral scheme requires attendance at 70% or over and attendance at Initial Consultation, 6 week review and 12 week exit assessment. The Exercise Referral Consultant can extend the scheme for an additional 12 weeks if needed.

Appointments and reviews with the Exercise Referral Advisor must be attended unless 24 hours' notice of cancellation is received. Please phone 01903 905050 or email exercisereferral@southdownsleisure.co.uk .Failure to attend or cancel a booked appointment, may result in booking privileges being restricted for seven consecutive days. Failure to attend or cancel a booked appointment will result in a £3 fine being added to booking accounts. No further sessions will be bookable until the fine has been paid.

If the customer wishes to use the gym an induction must take place with the Exercise Referral Consultant who will design an appropriate exercise programme. This will take into consideration the health conditions and capabilities of the customer. FIT4 and its staff cannot be held responsible for any injury which may take place as a result of the customer deviating from the programme put in place. The customer therefore takes full responsibility.
Please be aware that the type and style of gym equipment across all South Downs Leisure venues may vary. The gym induction received will only allow use of the gyms at Splashpoint Leisure Centre, Worthing Leisure Centre, Lancing Manor Leisure Centre and Southwick Leisure Centre. This induction does not allow usage of the free weights room at WLC.
From time to time there may be additional, or new equipment installed across the FIT4 sites. Please ask the Exercise Referral Consultant to clarify its safe and suitable for use.
Customers must wear appropriate, clean clothing and shoes.
Only one referral per applicant.
Current FIT4 members can join the scheme, they will need to pay the concessionary rate for the duration they are on the scheme and then their membership will revert to the rate they were on prior to joining the scheme.
Customers can either choose to pay for 3 months membership in advance or set up a 3-month Direct Debit.
All other FIT4 terms and conditions as shown on our website apply. https://www.southdownsleisure.co.uk/terms/
I am willing to participate in an exercise progamme and give consent for any relevant clinical information about me to be passed to relevant Exercise Referral Staff and for Exercise Referral staff to contact my GP at any stage whilst I am on the Exercise Referral Scheme..