LOCKDOWN#3
Following the announcement from the government on Wednesday 23rd December, we regrettably head into a third lockdown from the 26th December, we want to reassure you that South Downs Leisure will still be here supporting you and our community.
Although we are devastated to be closing our doors again, the good news is that we have done this twice before and therefore we are ready to be able to offer activities to keep everyone active during these unprecedented times. 
There is no need to contact us regarding memberships, we will be reaching out to our community with all the latest news and activities to keep us all mentally and physically well.
On behalf of South Downs Leisure, our heartfelt thanks to YOU all for supporting us. Keep well and safe and we will be in touch.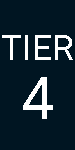 HOW DOES THE NEW LOCKDOWN EFFECT US?
FAQ's
Membership
All memberships will be frozen whilst our centres are closed.
Further information will follow on Thursday 24th December.