Walk/run 13 or 26 miles over the beautiful South Downs.
Three Forts Challenge – Virtual
Known as "The Tough One" the Three forts is a half marathon or a marathon which climbs 3450ft and over three Iron Age forts in Cissbury ring, Chanctonbury Ring and Devils Dyke. The half marathon may be more appealing climbing just 1450ft and taking two of the three forts.
This event has been run by volunteers and since 2004 and has supported the following charities:
Chestnut Tree House
Shoreham Lifeboat station
Ferring Country Centre
During this time it has raised approx. £50,000 for these local charities and currently is supporting the Ferring Country Centre which is a centre for adults and children with learning difficulties. The event takes place on the bank holiday weekend in May and the next race will be held on 1st May 2022.
We have had a particularly difficult period and would love to keep supporting local charities in and around the Worthing area but need your help. Our event in 2020 was cancelled due to COVID which left us with excess medals and t-shirts. We put a number of these to good use in the 2021 event but we still have up to 100 left in stock and would like to cover the cost of these. To compound these difficulties when we held the event in 2021 on arriving at the start area on the day of the event the mobile toilets that had been delivered the day before had been set alight in a needless act of vandalism.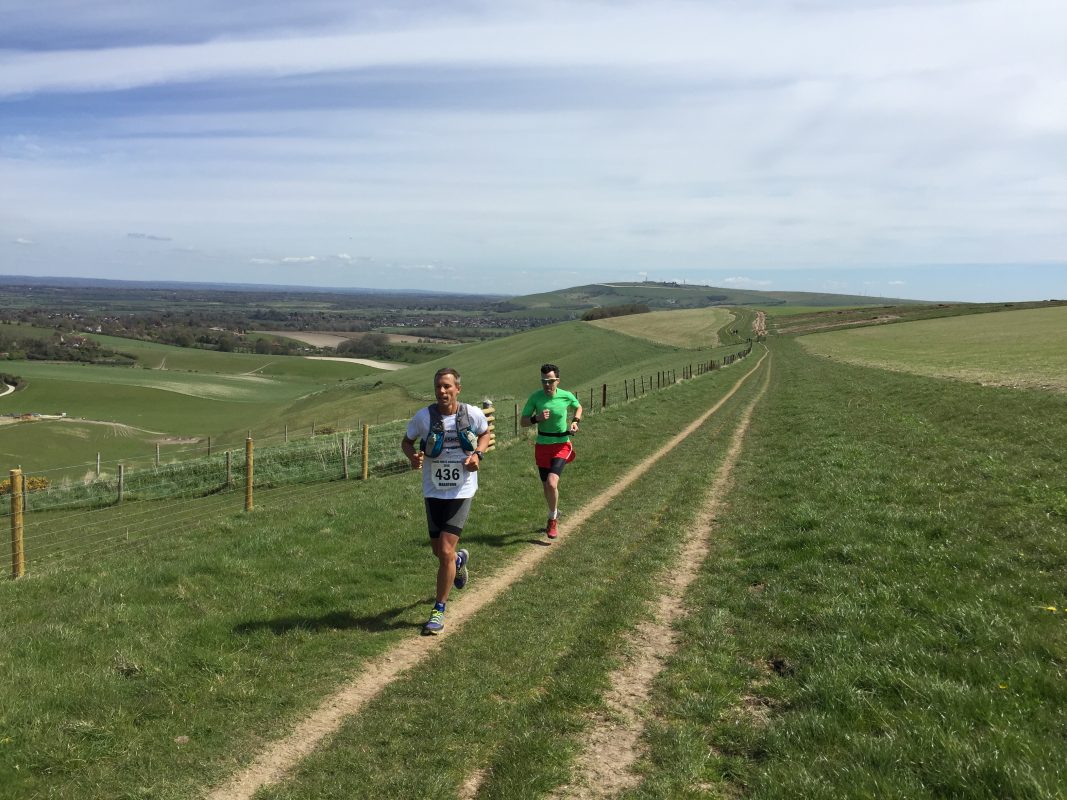 HOW CAN YOU HELP US?
We are looking for your support by entering our virtual challenge at a cost of only £12.00.
There are limited places which will be given on a first come first serve basis.
How to enter
Pop in to Worthing Leisure Centre to register or Register Online
register online
Record your journey
Record or show us that you have walked or run the distance of 13 miles or 27miles using Strava or photos.  This can be done in one or several days.
If you are unable to do the route we will accept generally the distance over the downs taking in at least one of the forts in Cissbury, Chanctonbury or Devils Dyke.
Your Award
Come into Worthing Leisure Centre to collect the medal and t-shirt.
The t-shirts sizes are subject to availability