The festive season is now upon us!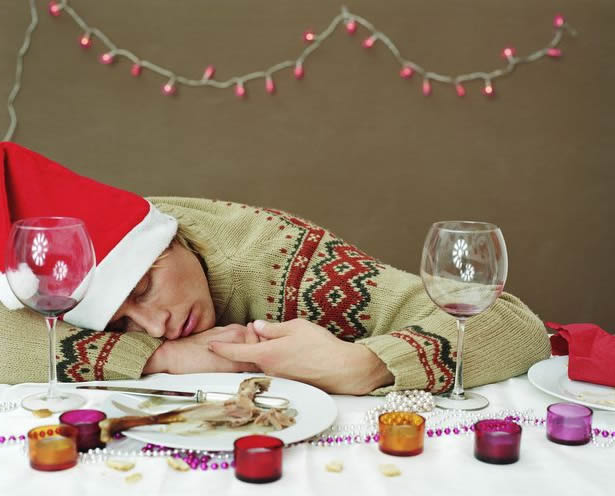 Avoid the Xmas bulge!
The festive season is now upon us and after the 18 months we have all had its time to enjoy the time we have with the ones we love. HOWEVER, we wouldn't feel 100% comfortable tucking into our 6th Christmas dinner without suggesting some ways we could all mitigate the festive 'bulge', even just a little bit. In fact data shows that once adulthood is reached, statistically we put on 0.5-2kg every year and that that weight is gained almost exclusively between the months of November and December! With a stat that worrying we have a few ideas you might like.
Stick to a routine and plan in advance.. where possible
If you are focussing on a diet or fat loss plan then this is critical for you to maintain progress or at least not derail the hard work you may have already put in. Ensure your exercise leading up the event is unbroken, adhering to the plan as closely as you can with the potential to add in some low intensity cardio for 20-30 mins as a buffer.
Try and moderate your calorie intake and adjust where possible to leave some room in your daily allowance (skip lunch if out for dinner and have a low calorie protein shake instead).
Once the day or evening is done, don't try and 'undo' the event just simply get back on track with your training and diet with the potential for one or two meals swapped for a shake instead just to reduce your calories a touch the following day.
The worst thing that could happen is not the food or drink you consume, it's the potential impact on a routine you have spent time building so prioritise that focus!
Switch up the times you exercise
Most socials you'll be going to will almost exclusively be in the late afternoon or early evening. This could be a problem if you are a 'late in the day' exerciser. Start getting your training done early in the day ideally first thing to get a jump start on your day. If you struggle with energy early, moderate your exercise accordingly – 20-30 mins of steady cardio or a simple weight session. Nothing that as large energy expenditure attached will be better than not training at all!
Think About Portion Control
If you are tracking calories or macro nutrients then you know how difficult going out to dinner can sometimes be. The festive season is doubly hard as everything is either covered in more sugar, soaked in more alcohol or cooked in more butter. So adopt a simple portion control method and ensure you consume protein at each meal time. An easy rule of thumb is the below diagram; Eye ball your portions, eat lots of veg to pack our your stomach, leaving enough room to enjoy those festive treats!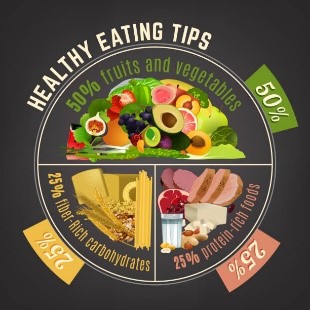 Avoid the office snacks
I've never understood the volume of snacks that dominate most offices. You get given them for your birthday, conversely you have to bring them in if it's your birthday. They are distributed liberally throughout the year and it can be very hard, especially if your dieting, to say not to something so delicious that sits in the drawer wrapped in chocolate! Simple solution, keep your drawer stacked with healthy snacks; Nuts, protein bars, rice cakes, oat cakes or any other low calorie snack that will help keep you from reaching for that snack.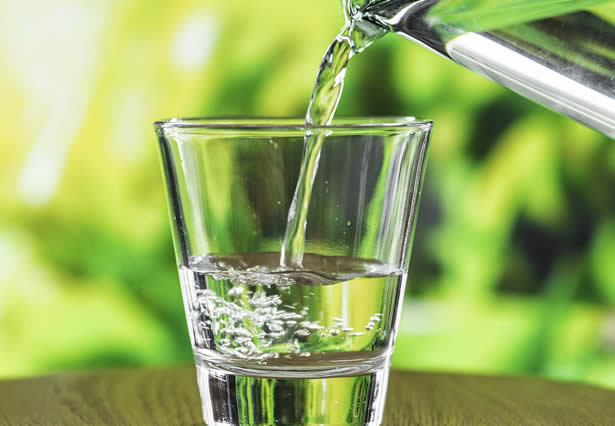 Drink plenty of water and use electrolytes where necessary
Sounds simple but it is super easy to let the drink events, busy days and hectic work schedule get the better of you.  Staying hydrated makes a world of difference not only to how you feel and perform but how quickly you recover as well. Throw in a caffeine free electrolyte tablet on particularly hard days and recover thos essential minerals you may be depleted in…especially if you're hungover!
Enjoy the festive period!
At the end of the day though, these are just a few tips that could help you navigate the Christmas period, but really, the important thing is that you have fun with your loved ones and enjoy your time as best you can.