New gym at Southwick Leisure Centre is geared around creating a fun, engaging and motivating training space.
By now you should have read or seen the works planned to completely rebuild the gym and group cycle areas at Southwick Leisure Centre. This amazing project is set to start On December 3rd with our official open date on the 2nd of January 2022. The project is not simply a renovation of the existing space but a complete remodel of the way we deliver our fitness service to our members. 
The concept we have agreed upon aims to address some of the key issues surrounding gym floor usage and overall member satisfaction; 

Lack of knowledge on how to use the equipment properly 

Not enough information about how to exercise to meet specific goals 

Demotivating atmosphere when compared to classes 

Not enough guidance from fitness professionals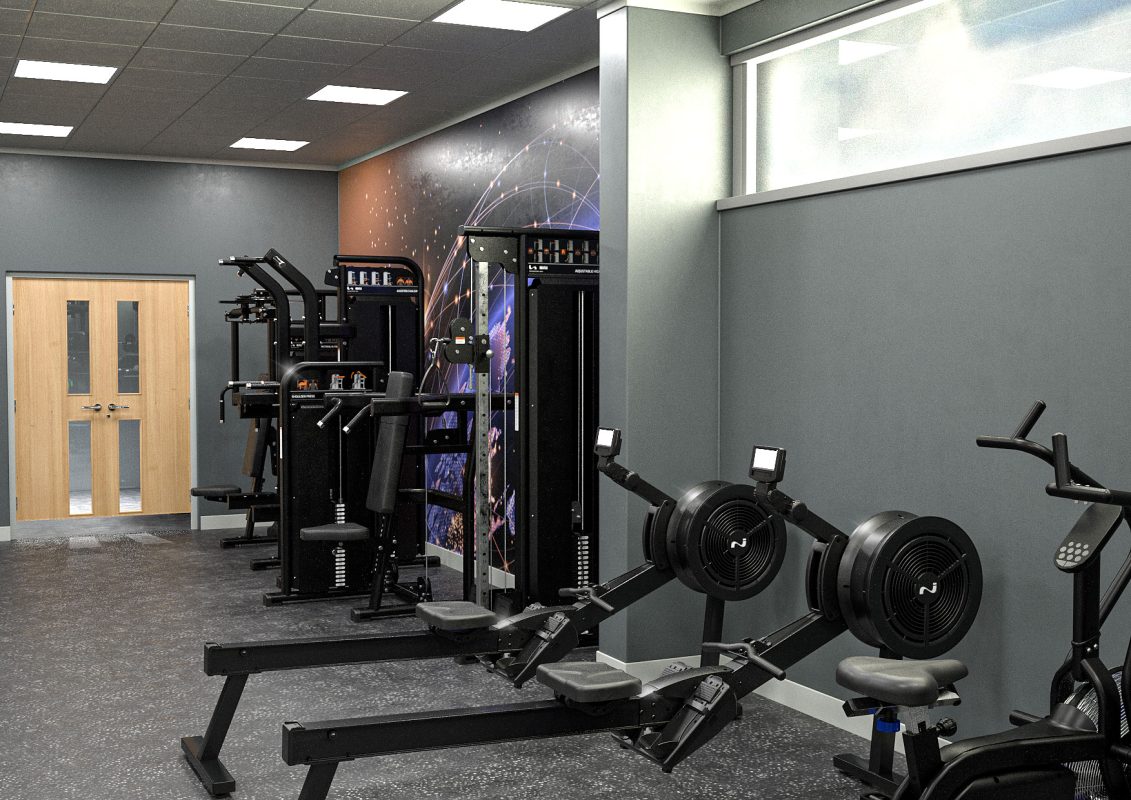 From vision into
 a
reality!
Our new gym is geared around creating a fun, engaging, motivating training space that accommodates small group training, personal training, and high gym floor interaction. Members will have everything they need to achieve their training goals and create consistent, long-lasting results.  
Now all of that obviously sounds great, but to evolve that concept from a vision into a reality is an altogether more challenging task. To help us do this, we have chosen to partner with Inspace Fitness, a young energetic fitness solution company, backed by years of experience across the entire fitness sector. Founded by Ben and Phil, Inspace is about making real, positive changes within the fitness industry, helping to deliver some of the best training spaces in the country.
ACHIEVING YOUR GOALS
Having a great facility is one thing, but having unbeatable service is another and again we are looking for Inspace to take the lead here too. As part of our agreement, Inspace will provide in-house training to our fitness team, from their Master Trainers twice per year. 
This means that you will have access to the most dynamic training methods, making the most out of the new equipment and layout to ensure you stay motivated and engaged at all times. Knowledge and time will no longer be barriers to you achieving a great workout. If successful we hope the gym floor classes will now be a regular feature that you'll be able to book into and won't be like anything you have done with South Downs leisure before. 
As this project progresses, we will be keeping you updated on the key features and benefits and if you have any questions please don't hesitate to get in touch.
Your centre will remain open during this time so you can still access the classes, main hall, and a small selection of gym equipment upstairs. Remember that your FIT4 membership does allow you to access any site within our charity so bear that in mind should Lancing Manor Leisure Centre be a viable, short-term alternative for the 3 weeks we are closed. 
We hope you are as excited about this as we are. This undertaking will be the first of many changes to our gym floors and exercise solutions in the coming years so join us in making this a success for Southwick the entire membership base at South Downs Leisure.