Come and try a FREE fitness class on us!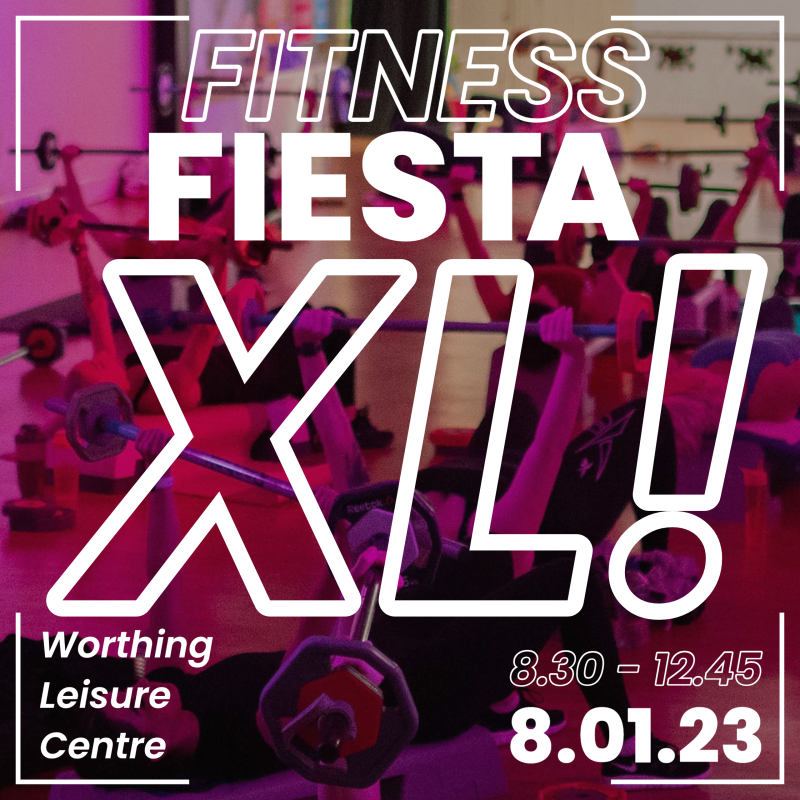 Sunday 8th January 2023
Worthing Leisure Centre
Are you ready to start 2023 with a bang?  We are very excited to announce our 1st Fitness Fiesta XL, a special Fitness Fiesta to start 2023!
With all the latest releases from LES MILLS, Brand new classes, special taster sessions, competitions + much more! 
If you are new to fitness, this is the perfect time to come and try a class, have some fun, see what it is all about and go from there….
We are here to help you reach your goals and get you motivated!
Bookable from 01.01.2023 for FIT4 Members & 05.01.2023 for Non Members. 
See the Timetable below!
Class Descriptions + Times
WE LOOK FORWARD TO WELCOMING YOU