Celebrate our 50th Birthday with us on the 2nd – 3rd July 2022
Worthing Leisure Centre's 50th Birthday
A fabulous Saturday, 2nd July of fun is promised at Worthing Leisure Centre which marks its 50th anniversary this summer.
The centre, which opened its doors back in 1972, is hosting an open day on Saturday, 2nd July to which everyone is invited to share in the celebrations.
Along with the more traditional activities such as gym, weights room, racket sports, running track and football sessions on the 3G pitches, visitors can have a go at something more unusual, such as Retro Fitness Fiesta – where you can try your favourite classes in the rhythm of crazy 70s and 80s disco and rock music.
Children's activities include a special magician appearance, sensory room for the youngest and Amazon Adventure and giant inflatable bouncy castle, promising something for everyone.
Also, our sales team has prepared a special anniversary FIT4 offer for those who want to start their fitness adventure with us.
Let's get the party going!
saturday 2nd july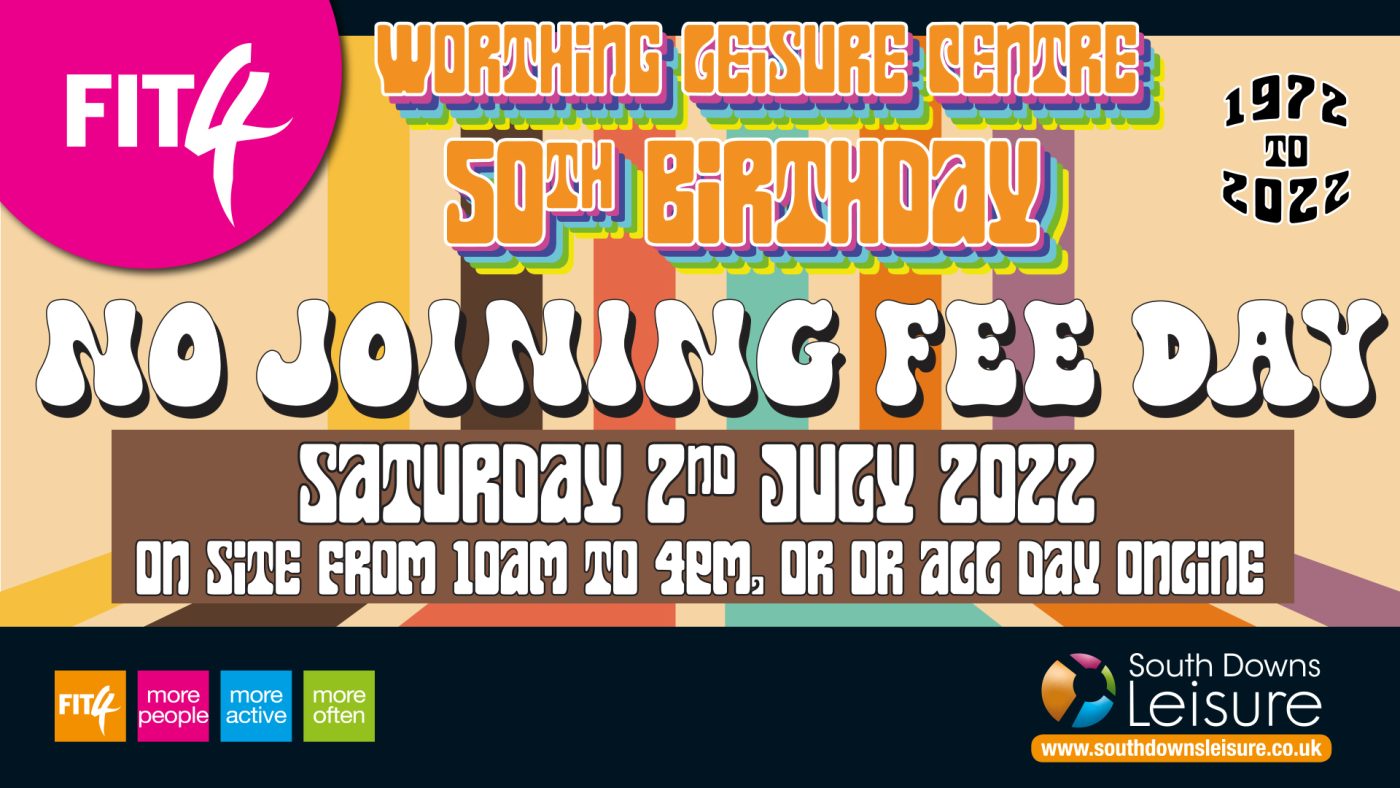 NO JOINING FEE OFFER
No need to wait until the 2nd, leave us a few details to secure this great offer.
saturday 2nd july
special retro fitness fiesta
| Time | Class Name | Location |
| --- | --- | --- |
| 08:30 – 09:15 | 70s Inferno – HIIT Indoor Cycling | S2 |
| 08:45 – 09:30 | Disco Bootcamp | S1 |
| 09:00 – 09:45 | Retro BODYPUMP | RA |
| 09:30 – 10:15 | The Trip 70s fancy dress party | S2 |
| 09:45 – 10:30 | CORE elite fitness celebration | S1 |
| 10:00 – 10:45 | Retro BODYCOMBAT | RA |
| 10:15 – 11:15 | Pole Fitness Rocks | PS |
| 10:45 – 11:30 | Retro BODYATTACK | S1 |
| 11:00 – 11:45 | Popmo | RA |
BOOKINGS now open FOR FIT4 MEMBERS AND TUESDAY 28TH JUNE FOR NON MEMBERS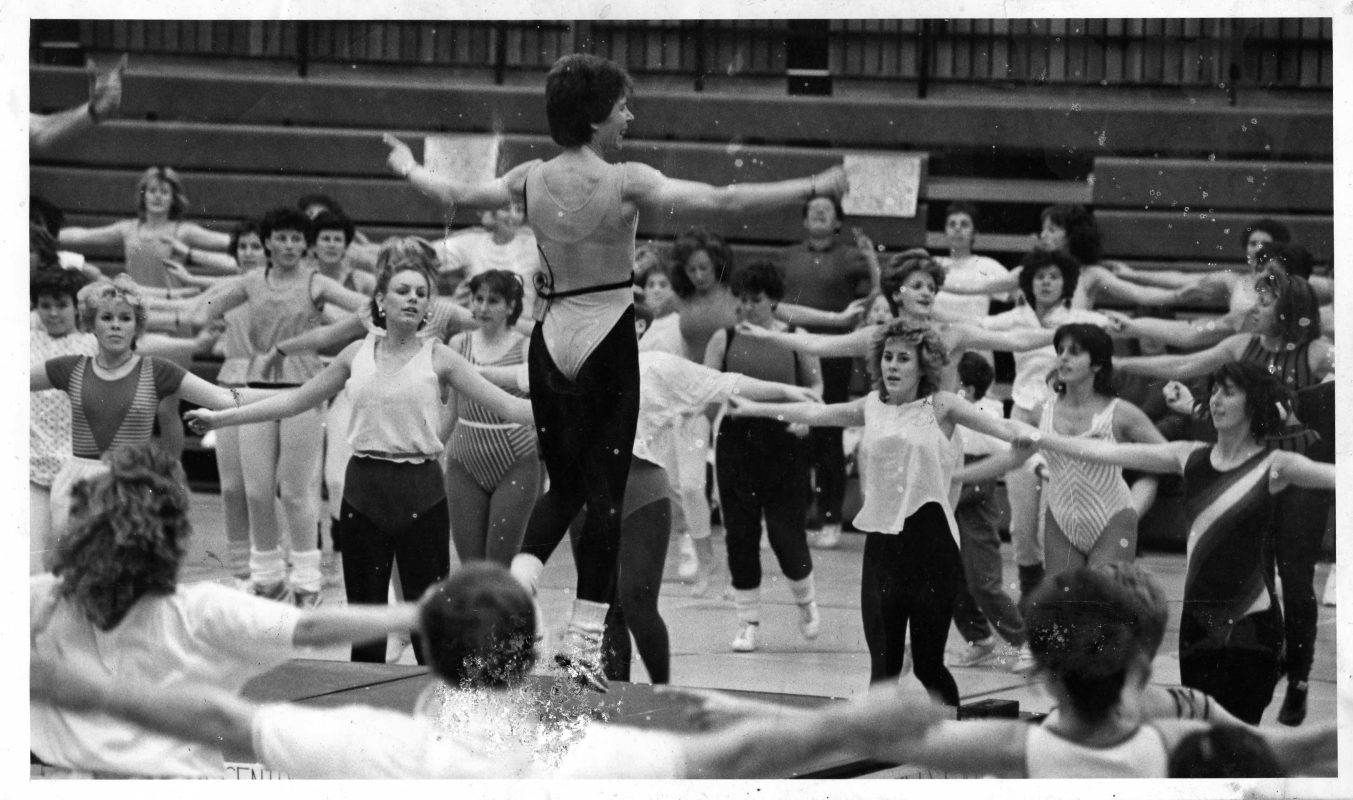 A MONTH OF FIT4 FOR £19.72
To be drawn after Popmo on the 2nd July 2022
For our younger friends
All sessions are FREE on Saturday 2nd and Sunday 3rd July but must be booked in advance.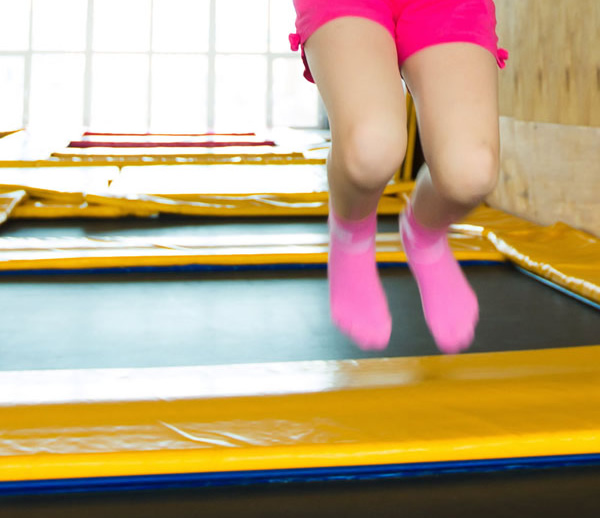 Saturday 2nd July
Aiming High Trampolining
A fun trampolining session for people with disabilities and their siblings. Sessions are instructed by fully trained and experienced coaches and an accessibility hoist is available in session one at 13:00. All participants must have a parent/carer to superivse.
13:00 – 14:00   Hoist Session – A session for individuals who are more physically disabled, including wheelchair users or more able bodied individuals who find it difficult to share. This session involves the use of a hoist.
14:15 – 15:15   No Hoist – This session is suitable for those more physically abled and may be asked to share the trampoline with another person
Saturday 2nd July
FAMILY Trampolining
Sessions for the whole family from 09:00 – 13:00.
Please note everyone in party needs to book a space.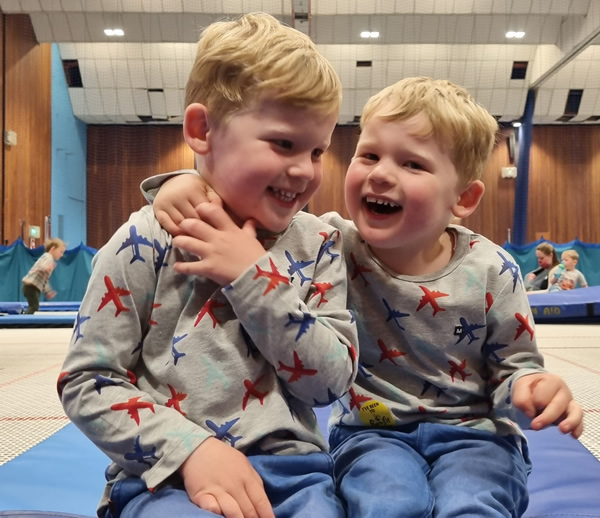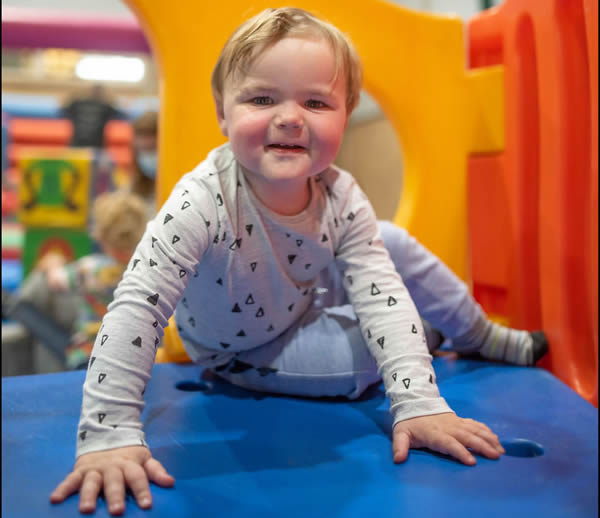 Saturday 2nd & Sunday 3rd July
Mighty Mites
Mighty Mites is a drop in session for children aged 0-5 years, incorporating bouncy castle, soft play activities and lots of fun!
Please note:  Bookings must be made in the child's account. Parent supervision is required at all times.
From 09:00 – 16:00
Saturday 2nd July
George Horlock Magic
A free magic show by the very popular and talented George Horlock.  
From 11:00 – 11:30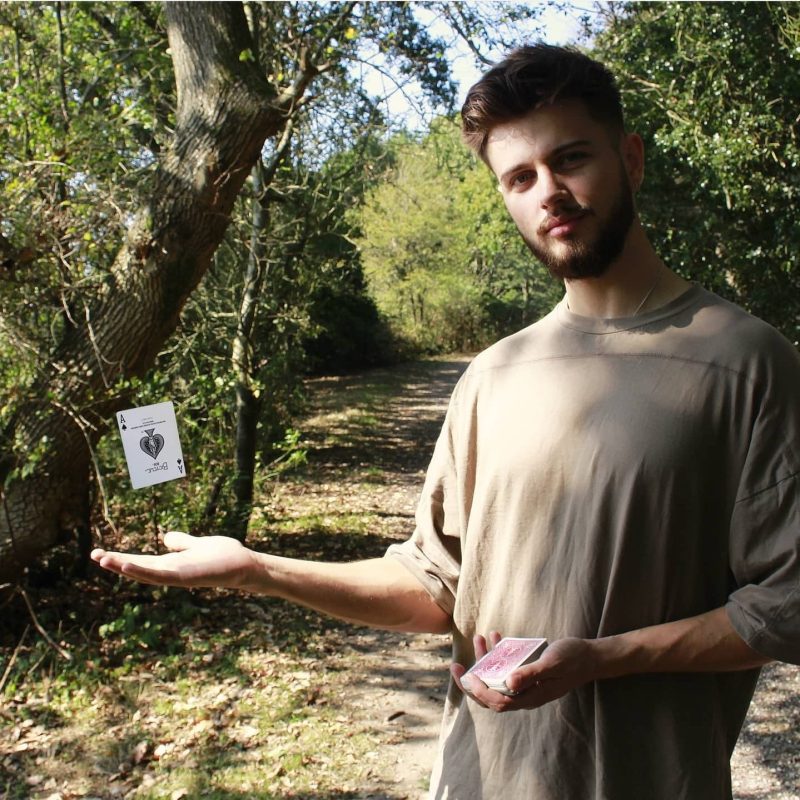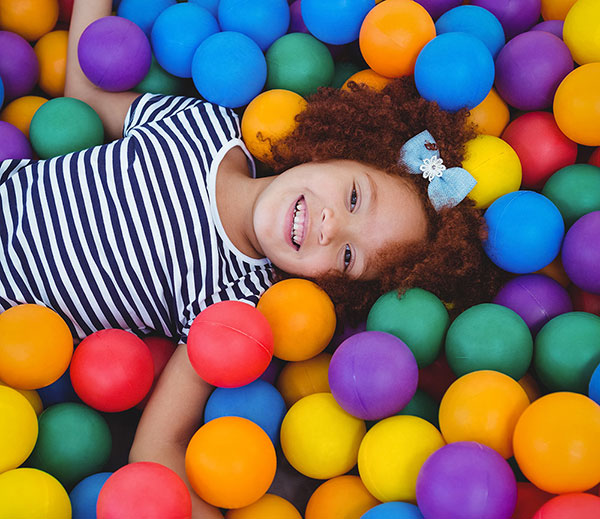 Saturday 2nd July 
Pre School Amazon Adventure from 9.30-10.30am
This indoor play area within Worthing Leisure Centre provides jungle themed fun for toddlers and children in a safe and supervised environment.
There's a giant ball pool, a toddlers' ball area, a snake slide, aerial walkways, sensory area and special fun days taking place throughout the year.
All children must be supervised by a responsible adult at all times. Please be advised that sessions are not supervised by staff.
JOIN THE BEARDED RUNNER RUN 26.2 MILES AROUND THE TRACK
Come and join Henry Ainsley aka "The Bearded Runner" run a marathon around the track at Worthing Leisure Centre on Sunday 3rd July from 09:00.
Dig the trainers out and come and support Henry.  You can run a lap or a few or even the whole way, whatever you can do.  
This is going to be a fantastic event, so please support in any way you can.
donate
Henry Ainsley aka 'The Bearded Runner' was born in 1972 and raised in Halifax, a small town in Yorkshire located in the north of England.
Henry has always been a natural athlete, he was the schoolboy running champion and played football for Mixenden United.
Within the space of a year, Henry had lost his brother, uncle and close friend all to suicide. Henry, fell into a deep depression, not liking himself, not sleeping, not eating, into a cycle of self-abuse and was suffering from survivors' guilt. It was easier for Henry to take his own life rather than fight the big black cloud of darkness that was cast over him.
Henry began to do dry runs to take his own life and on one occasion he drove to a road where the lorries speed past and went to drive in front of one. He heard his son's voice saying "don't do it". He went home alone, put some trainers on, started running and the rest, as they say, is history.