important information FROM MONDAY 3RD OCTOBER 2022
We have some important news about new access control measures coming into effect that will change how you access the majority of services that we offer at our centres, as you arrive.
South Downs Leisure will be implementing a new access control system across our sites starting on Monday 3rd October 2022.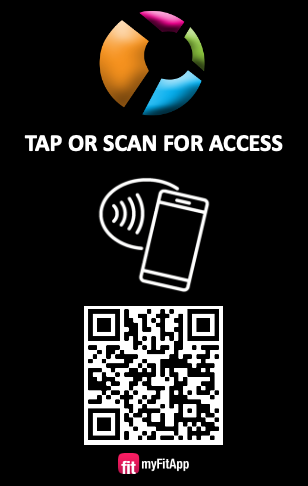 Scan the QR Code
Using smart tiles found at turnstiles or session entry points, when logged in to our app you will be able to use your smart phone to gain access, or mark your attendance to the sessions you have booked.

The smart tiles have a QR code and NFC chip (for phones with that capability) that will read via our app for use on entering centres.  Once you scan the code, your details link with our booking system to mark you as attending your activity.  Activities or centres that have a turnstile access, the smart tile scan will release the turnstile for you to continue to your activity, providing you meet the necessary criteria (this will be explained more further down).


Not all activities or sessions will work with the smart tile, and therefore we will still need you to report to Reception for them to manually check you as attended the following sessions:
Swimming at Splashpoint
Adult & junior swimming coaching
Aquafit sessions
Health Suite at Splashpoint
Soft Play and Mighty Mites at Worthing - You will then be given the door code for access
Mighty Mites at Lancing/Southwick
Weights Room at Worthing – You will be given the code at reception
Junior courses (you will need to register with your coaches, not reception)
All children's activities that are bookable as a class style activity such as Mighty Mites – if you have your child as the one logged in on your phone, then of course you can scan and go.  However, we appreciate that many customers won't do this, and it will be much easier for these customers, especially if they have multiple children to check in at Reception too.
Court Bookings
For court hire bookings, such as Badminton, Squash etc. the customer who has booked the court must be the one to scan the QR code.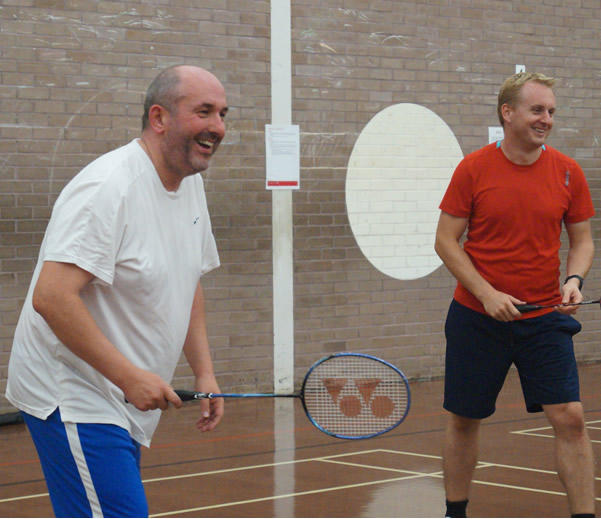 The new smart tile system is being implemented for several reasons, but mainly as we hope it will encourage customers to cancel if they cannot attend to allow those on class waiting lists the opportunity to access the classes or sessions that they are witing for.
We will be re-introducing fines for those that do not show up to a booked class ('No Shows') and that do not cancel at least an hour in advance of the class start time. If this happens, you will be fined £3.00, and your account will be blocked from making further bookings until the fine is paid.  Again, this is to encourage you to cancel if you cannot make a class, to allow more members to utilise the services we offer.
Any customers who fail to check in via the app will be automatically fined £3.00; If this happens, you will be sent an email via our booking system, informing you of the fine and how to pay, which can be paid online or via the app, via phone, or in person at reception.  Accounts will show as blocked until payment is made. 
Any disputes for fines issued will need to be submitted via email at: no-shows@southdownsleisure.co.uk
Cancellations must be made a minimum of 1 hour before the session start time, or the customer will face a £3.00 fine onto their account.
We will be introducing this new access control system at the same time we launch a new look to our app, on Monday 3rd October 2022.  We will, however, be giving a three-week period where we will not be implementing fines to allow you all to get accustomed to the new system.  Once we are happy with our new system, fines will then be introduced.  We will inform customer's when this will start.
We appreciate there may well be some hiccups along the way, so please do bear with us while we work through any that arise. We will of course have staff on hand to help you, should you need us, to help you get used to using the new system, and have 'how to' videos below of how to utilise the system.
We also understand that not all customers will have smart phones, so if you fall into this category, you can of course still manually check in at Receptions or membership desks.  Where possible, we would like to encourage as many customers as possible to utilise the new access control service of scan and go. 
Ultimately, this system is being implemented to ensure that those using the facilities are permitted to do so, to ensure more of our members can make use of the services we offer by encouraging cancellations and offering wait lists spaces in advance or to lower no-shows, and for environmental purposes too.
If you have any questions on the how the system will work, on timelines, or anything else access control related, do please let us know.
DOWNLOAD THE APP AND BE READY FOR MONDAY 3RD OCTOBER
Terms and Conditions
Frequently Asked Questions