Our FIT4 On Demand gets biggger and better!
Introducing FIT4 OnDemand
We are delighted to announce our newest version of our FIT4 OnDemand service will be ready for release from Friday 25th of February!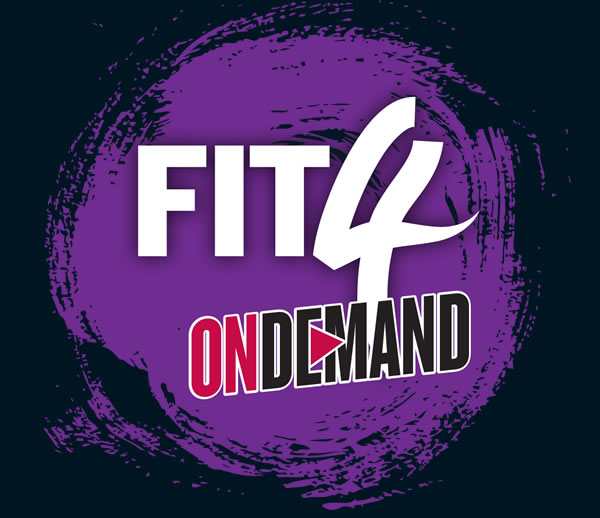 Keeping everyone active, anytime….anywhere!
In 2020 when the country was thrown into a national lockdown, we knew we had to adapt our service or risk being unable to provide much needed support for our members and community. It quickly became evident that keeping fit and healthy would be vital in not only reducing the impact of COVID should it be contracted but also in mitigating what we know now was a dramatic rise In anxiety and mental health issues. 
Luckily we already had a way to reach everyone, the South Downs Leisure booking app, already downloaded on thousands of peoples phones. All we had to do was liaise with the design team to rebuild the functionality to accommodate a brand new series of classes and mindfulness sessions delivered via live stream from our amazing team of FIT4 instructors. 
Fast forward 12 months and we have released hundreds of live stream sessions, hosted an increasing number of pre-recorded classes and reached thousands of people in their homes in a way we could not have ever imagined doing before lockdown. 
Keeping people active and improving their overall wellbeing now has a new medium and intend to bring you the very best service we can in this arena. To that end we have heavily invested in new recording studios, professional videography, instructor time, software development and production to bring you our latest version of FIT4 OnDemand. 
Brand new digital Membership starting 25th February 2022
For only £4.99 extra to your FIT4 Membership per month, or £12.99 for non FIT4 Members per month, you will now have access to a brand new series of pre-recorded classes, a back catalogue of sessions and the all the amazing innovations we have planned which include: 
How to – a series of technique videos and protocols to guide and educate.

Nutrition 101 – the basic principles of setting up your nutrition to support your goals.

Mindfulness – a variety of classes and sessions aimed at improving recovery, reducing anxiety and managing stress.

 

Talks and discussions – anything relating to health and fitness that we think you'll like to hear

 
Leave us a few details to get signed up for this brand new digital membership.
THANK YOU FOR YOUR SUPPORT
We are investing in this project because we recognise that people's lives have changed and the way we engage with our health and wellbeing has changed as well. We, as a charity, need to support our members wherever you may be, whenever you may need it! 
If this is something that you want to be a part of, please leave us a few details and our team will be in touch.
Enquire today